We can defend our communities. We can tackle the anti-Queer, anti-Black, and anti-poor sentiment spreading from state to state. But we can only do so together! So, let's build queer power! And let's get our friends, family, and allies to join us! Are you ready to give testimony?
Getting ready to take it to the streets? Building a coalition to fight back against right-wing zealots attempting to strip us of our right to healthcare, safe and secure housing, and so much more?
This is the training series for you! Building Queer Power Night School will refine and build up tangible skills and your political analysis like never before!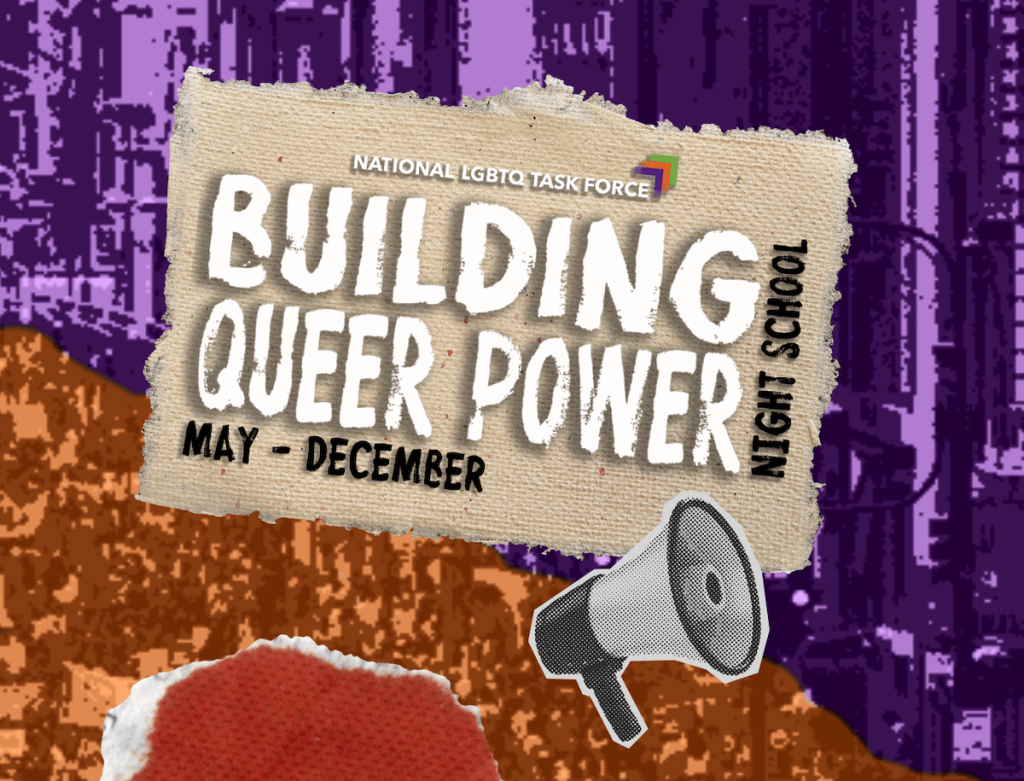 Building Queer Power Night School is a training series to build the skills and knowledge of movement leaders and energized activists to grow an intersectional movement for queer liberation. Trainings range from basic Organizing 101 sessions to how-to host a direct action, testimony training, and so much more.
Develop an understanding of how to plan a direct action. We'll walk through necessary components of organizing actions like risk assessment and dividing roles or tasks amongst team members.
Join Us!
Get Updates, Actions, and Events