The National LGBTQ Task Force is building a future where everyone is free to be themselves in every aspect of their lives. We're training and mobilizing millions of activists across our nation to deliver a world where you can be you. You can be a part of this!
Get Updates, Actions, and Events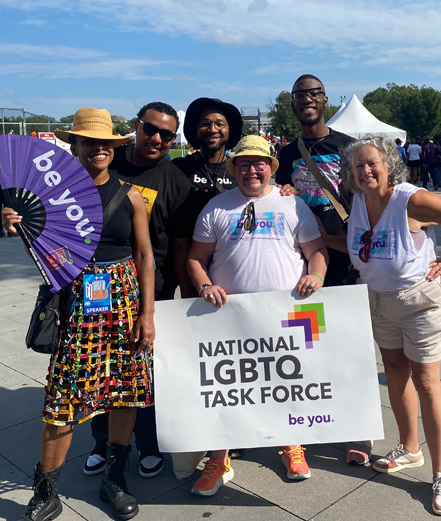 Support Our Work
Help us advance FREEDOM, JUSTICE, and EQUITY for all LGBTQ+ people.