Financials
Form 990 is a document that nonprofit organizations submit to the Internal Revenue Service (IRS) annually, containing information about the organization's activities, finances, governance, compliance with tax laws, and compensation paid to certain individuals. Once filed and processed, the entire Form 990 becomes publicly available, but note that there can be a 12-18 month delay from the end of the organization's fiscal year to the latest available online form.
Annual 990s for the National LGBTQ Task Force Foundation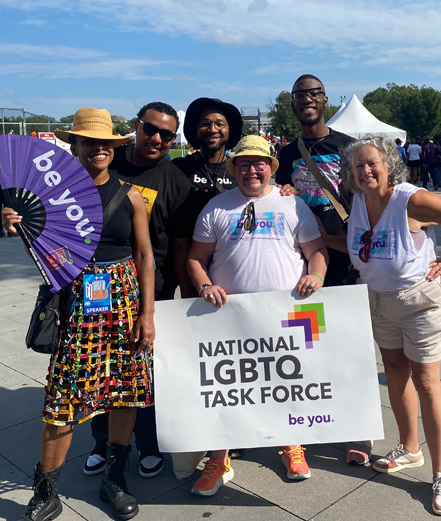 Support Our Work
Help us advance FREEDOM, JUSTICE, and EQUITY for all LGBTQ+ people.