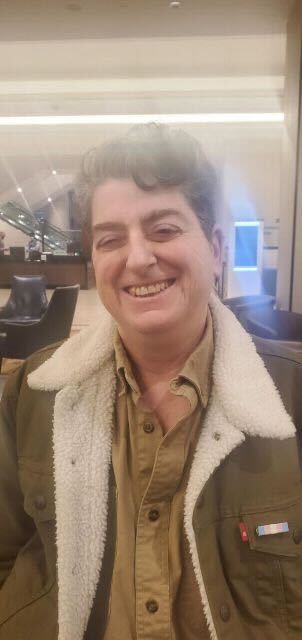 Sam has been with the Task Force since 2004, during which he has held five different positions at the organization before finally finding the job for which he's best suited. Sam is now the Director of Operations, facing off with processes and procedures, written instructions, contracts and budgets on a daily basis. He knows that his administrative work will give his colleagues more time to fight for liberation. The research nerd in him, already well-fed by a degree in Library Science, adores this job.
Before working at the Task Force, Sam worked as the Director of Prospect Research at the American Foundation for AIDS Research and was also a librarian for a short time. Sam's background in advocacy comes from working at New York Pride for 20 years and as the former President of Interpride.
Sam has relocated the NY office 4 times, including closing it completely (thanks, pandemic!), stage manages the plenaries at Creating Change, plays jazz guitar and bluegrass mandolin, and draws or paints daily. He and a ridiculously small dog live in Queens where you can find any cuisine in the world, making him very, very happy.
Contact Sam:
sthom@thetaskforce.org
646-358-1467