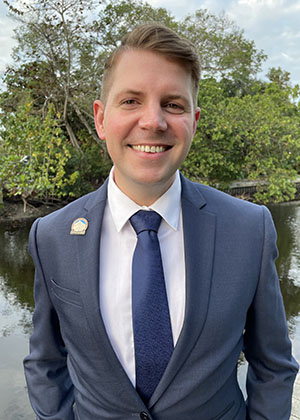 Ryan Hurst (He, Him, His) is the Senior Major Gifts and Events Officer for The National LGBTQ Task Force. Prior to joining the Task Force, Ryan was a Major Gifts Development Officer with the College of Social Sciences and Public Policy at Florida State University. In this capacity, Ryan worked with alumni, parents, and friends of the college to raise private funds to enhance student education with programs and experiences outside of the classroom.
Ryan has worked in progressive politics for over a decade in the nonprofit sector. He managed programs for People For the American Way Foundation's Young Elected Officials Network and Front Line Leaders Academy, and served as a Development Officer in South Florida with the Lambda Legal Defense and Education Fund.
Ryan began organizing as a student at Florida State University where he worked to register voters and advocate for LGBTQ marriage equality and other issues. He took time off from FSU to work on his first campaign as a Field Organizer for the Obama/Biden Campaign in the Florida counties of Columbia, Hamilton, and Suwannee.
Ryan is a graduate of the Florida State University, and serves as the President of the Florida State University Pride Alumni Network. He's an alumnus of People For the American Way Foundation's Front Line Leaders Academy and the LGBTQ+ Victory Institute's Candidate and Campaign Training.
Ryan was born and raised in Fort Lauderdale, Florida. He is an avid Golden Girls fan. He enjoys spending time with friends, traveling, and learning about/tasting wine.
Contact Ryan:
‪rhurst@thetaskforce.org
954-716-9416