The National LGBTQ Task Force announces the addition of several new staff, including Rev. Nicole Garcia as Faith Work Director, Jaqueline "Jacky" Goh as Chief Development Officer, Wayne Rocque, Civic Engagement Manager and Court Betro Creating Change 365 Field Organizer.
 
Said Kierra Johnson, Executive Director of the National LGBTQ Task Force:
"As we continue to grow as an organization, confronting the relentless and escalating attacks on queer people at the state level and organizing to Queer the Vote in this critical election year, I am thrilled to have these amazing individuals bring their skills and experiences to the Task Force family. From continuing to expand our faith work to bringing our beloved Creating Change experience to communities year-round to engaging individuals in even deeper and more substantive ways, these additions to our staff will take us to new levels of impact."
Said The Rev. Jim Gonia, Bishop, Rocky Mountain Synod, Evangelical Lutheran Church in America:
"I am absolutely delighted by the news that Pastor Nicole Garcia has been named as the new Faith Work Director for the National LGBTQ Task Force. Nicole's deep personal passion and faith, as well as her commitment to work tirelessly across the lines of denomination and faith tradition will soon be evident to all who meet her. Her formation in a religious tradition that stresses the unconditional love of God for all people as well as the many paradoxes of our human journey, will serve her well in this new role."
Bios for the new staff members are below: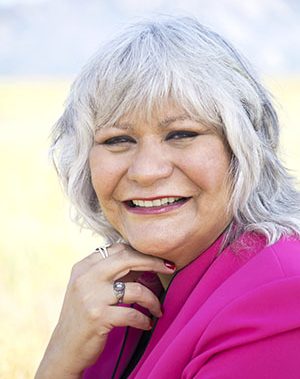 The Reverend Nicole M. Garcia, M.A. LPC is joining the National LGBTQ Task Force as the Faith Work Director. Nicole identifies as an out and proud queer transgender Latina. Nicole is an ordained minister of Word and Sacrament in the Evangelical Lutheran Church in America (ELCA). She is also a Licensed Professional Counselor in the state of Colorado. Nicole has been practicing as a therapist and a clinical supervisor at the Umbrella Collective in Boulder CO since 2018. She is a former member and faculty emeritus of the Trans Seminarian Leadership Cohort. Nicole currently serves on the board of directors of Out Boulder County, a nationally recognized LGBTQ advocacy organization. She also serves on the Boulder County Wildfire Fund Advisory Committee of the Community Foundation of Boulder County.
Jacky will lead the Task Force's fund development efforts and is responsible for strengthening the infrastructure needed to support and grow the organization's budget through foundation, corporate, and individual donors, as well as other vital revenue streams. As a queer Korean woman, Jacky has long understood the power and necessity of collective liberation. She recognizes the ways that she has benefitted from others who have fought to defend and protect her existence, and she has dedicated her career to paying it forward. In her previous role as Senior Director of Development for the Center for Employment Opportunities, she raised funds to support formerly incarcerated individuals in their reentry into the workforce. She was the Director of Strategic Growth at Define American, a culture change organization that uses the power of narrative to humanize conversations about immigrants. She has also raised funds to advance economic mobility, housing security, and health equity with her work at Restaurant Opportunities Center United, Esperanza Community Housing Corporation, and the Center for Youth Wellness. Jacky has extensive experience with Board and donor engagement and strategic planning. She holds a Bachelors in Sociology and a master's in clinical psychology with specializations in LGBT Affirmative Psychology and Applied Community Psychology from Antioch University. Jacky lives in Los Angeles.
Court joined the National LGBTQ Task Force as the Creating Change Conference Intern for 2022 and will serve as our Creating Change 365 Field Organizer. Since moving to Washington, DC, Court has worked for an Events Startup called Happied as their Fulfillment Manager. She supported their pivot from in-person to virtual event experiences that connected people globally throughout the pandemic. Court is passionate about advocating for LGBTQ+ folks within the DC community and beyond through activism and mutual aid services that help redistribute resources to those who need them most.
"In my 10 years of education and work experience, I have been committed to community centered service and public policy. I am originally a Washingtonian and a graduate of Western Washington University. My work experience has included policy proposals, voter participation, grassroots organizing and research in cities across the country, including Portland, Seattle, Atlanta, Oakland, Berkeley, and the District of Columbia. I have analyzed pertinent state and federal legislation and regulations and developed recommendations for advocacy groups and other stakeholders. Currently, my goal is to work toward a movement where freedom, dignity, and equality leaves no one behind. I have active knowledge working in immigrant rights, economic justice, Indigenous rights, progressive climate policy, LGBTQ rights, communities of color, rural communities, seniors, and People with Disabilities. Specialties: nonprofits, public policy, advocacy, fundraising and development, strategic planning, political campaigns, grassroots organizing, digital organizing and lobbying."