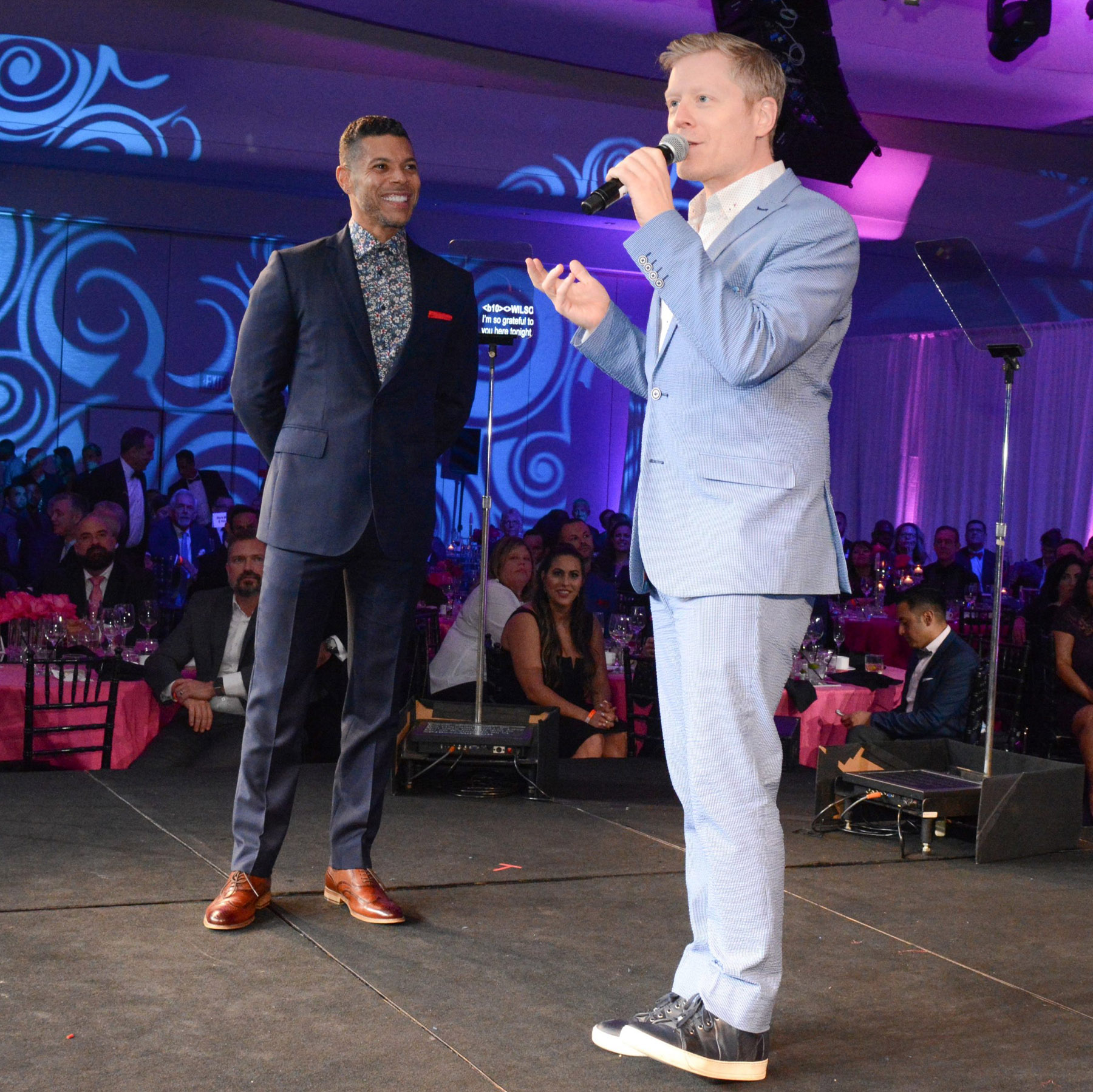 Actors Break Through New Frontiers as Star Trek's First Gay Couple
(Miami, FL – August 28, 2019) — The National LGBTQ Task Force is proud to present its 23rd annual Gala at the Fontainebleau Miami Beach on Saturday, October 19 and to honor Wilson Cruz and Anthony Rapp for their leadership in the LGBTQ community. Cruz and Rapp currently co-star on the award-winning CBS All Access original series Star Trek: Discovery, where they play the first openly gay couple in the Star Trek universe. The National LGBTQ Task Force applauds Cruz and Rapp for fiercely increasing LGBTQ visibility.
Hosted at the famous Fontainebleau, the black-tie gala provides an opportunity to see and be seen for hundreds of the community's opinion leaders and decision-makers. The event features entertainment, cuisine, dancing, and a silent auction, all with the goal of fundraising in support of the LGBTQ community. The event is presented by Gilead.
Rea Carey, Executive Director of the National LGBTQ Task Force, said, "I remember a time when there was no positive LGBTQ representation on TV. Today, we can see ourselves reflected in the media, and our National Leadership Awardees Wilson Cruz and Anthony Rapp uplift our visibility in the best ways. They use their talent and care for the community in ways that will inspire more LGBTQ actors to live openly and pursue roles that were once only a pipe dream. As we celebrate Fifty Years of Fierce!, we can spotlight these immense changes as our progress, while also being resilient for the next generation. The Task Force is grateful to the Miami community for its amazing support."
Juan Talavera, the 2019 Gala Chair, said, "Our community is celebrating 50 years of LGBTQ activism this year. The Task Force Gala – Miami offers a special opportunity to spotlight the amazing work of the Miami community as we give back and help fundraise for our local nonprofits. We have always been a community of fierce culture, fierce fashion, and fierce advocacy for all of us to enjoy equality," said Talavera. "I am fiercely proud to be the Gala Chair."
Miami's Gisela P. Vega, Ed. D. will be honored as the 2019 Eddy McIntyre Community Service Awardee. Dr. Vega is the Director at the University of Miami LGBTQ Student Center and has more than 25 years of higher education experience. Dr. Vega exemplifies dedication to uplifting LGBTQ students' experiences.
The 2019 National LGBTQ Task Force Gala – Miami theme is Fifty Years of Fierce! Fierce celebrates the intensity and passion with which the LGBTQ community has loved and lost, fought, and thrived in the fifty years since the Stonewall uprising of 1969. Fierce describes the activists, drag queens and kings, the leather daddies and biker babes, the gender-queer fashionistas, and transgender stars. Fierce is the power in which we live our lives and the progress we've made in the fight for our right to exist as we choose. Tickets for the event are $450, available here: https://thetaskforcegala.org/

Contact: Sarah Massey, Director of Communications
smassey@thetaskforce.org
202 639-6308