Accessibility at Creating Change
At Creating Change, we offer interpretation into American Sign Language, Protactile ASL, and Spanish. We also offer mobility devices, listening devices, and other items as requested.
Please watch this space after registration opens for more details on accessibility at Creating Change 2024 in New Orleans!
Creating Accessibility Together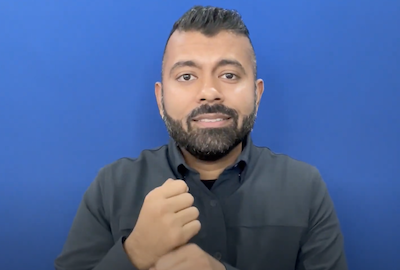 In the spirit of learning how our communities can be inclusive of and accessible to all people, we offer these guidelines for creating a community where people with disabilities are valued and respected.
Understand that disabilities are ordinary and familiar parts of who people are.
Ask and wait for an answer before you try to help someone.
Do not pet, offer food to, nor interact with service animals at work.
Speak at a moderate volume and pace and practice active listening.
Address the person you are speaking to, not the interpreter who is there to facilitate communication.
Practice patience and adjust with those who learn and/or communicate at a different pace or in a different way than you do.
Avoid flashing lights on your clothes or with photography in public spaces.
Be prepared to move chairs to make room for people using wheelchairs, wherever they may wish to sit at plenary sessions and workshops.
Don't gather in the middle of hallways and always leave room for people to pass safely.
Use fragrance-free products or stay away from designated "Scent Safer" areas.
If you smoke, do so in designated areas, away from entrances.
Everyone has the right to use the accommodations they need without being criticized or questioned.
Listen to the needs and stories of disabled people when they are volunteered; yet please respect people's privacy and boundaries by not asking unnecessarily intrusive questions.
Practice Radical Welcome
We invite you to join us in creating a radically welcoming space for all participants where we collectively build authentic connections, invite curiosity, and are proudly our full selves.
Here are ways you can practice radical welcome:
Invite in. Share your pronouns and ask for others' pronouns.
Ask for consent. Do not hug or touch others without an enthusiastic "yes!"
Share access. Give physical space to folks who may need wider space to pass or speak slowly and clearly for folks who use interpretation services.
Be intentional about power and privilege. Stop and recognize how much space you are taking up (with words, actions, and every other way) which may take away from others' experiences.