Today, Missouri Attorney General Andrew Bailey announced that temporary rules limiting gender-affirming care for transgender people will go into effect on April 27.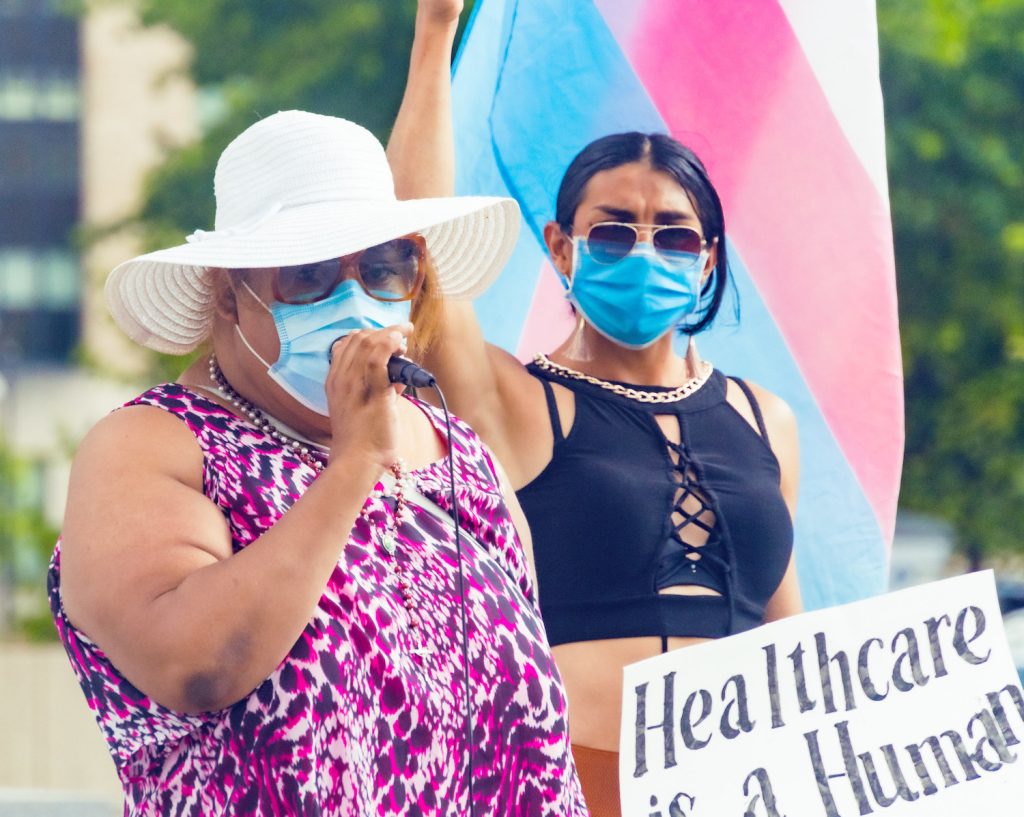 The emergency regulations would prohibit healthcare workers from offering gender-affirming care unless transgender patients overcome a new set of rigorous barriers, including ensuring the transgender patient has exhibited medically documented gender dysphoria for the past three years, received at least 15 separate hours of therapy, and "resolved" any existing mental health issues.
Gender-affirming healthcare practices such as hormone replacement therapy (HRT) and gender-affirming surgeries are supported by major professional medical associations, including the American Academy of Pediatrics, the American Medical Association, and the American Psychiatric Association. Studies show gender-affirming care is correlated with lower risks of suicidal thoughts and depression.
Attorney General Andrew Bailey claims the regulations are aimed at protecting minors. However, the emergency regulation does not mention only applying to those under 18.
The actual emergency here is the one now faced by transgender children and adults in Missouri, in the wake of this dangerous and completely wrong act by the Attorney General of Missouri. Even worse, this action comes as the state legislature considers a ban on gender-affirming care for minors under the age of 18. The ban could require youth under 18 who are undergoing gender-affirming care to de-transition if it becomes law. 

This so-called "emergency rule" flies in the face of the medical, mental health and social science we have at our disposal and the recommendations of every major, credible medical professional organization. This "emergency rule" will not only hurt lives but cost lives. More than 50% of transgender and non-binary youth in states across the US seriously considered suicide in the past year, according to The Trevor Project, a non-profit organization dedicated to LGBTQ+ youth suicide prevention. Recently released state-level data from nearly 34,000 queer and trans youth ages 13 to 24 shows alarmingly high rates of suicide attempts, depression and anxiety across liberal and conservative regions.

We support our colleagues in challenging this in the courts.

This has been another extraordinarily difficult, harmful, and painful week for all marginalized communities and our democracy. From this life-threatening act in Missouri to a bill signed by Florida Governor Ron DeSantis to ban abortions after six weeks to a Texas district court ruling aimed at halting the approval of and access to a key medication abortion drug—and the many other state and federal level attacks on LGBTQ people, women, people of color, immigrants and other groups, we must continue to double down on being engaged in advocacy, elections and educating our communities on the dangers we are facing.

Kierra Johnson — Executive Director, National LGBTQ Task Force